 Kobe Bean Bryant was born on August 23, 1978, in Philadelphia, Pennsylvania. Named after a Japanese steakhouse, Kobe Bryant is the son of former NBA player Joe "Jellybean" Bryant. In 1984, after ending his NBA career, the elder Bryant took the family to Italy, where he played in the Italian League. Growing up in Italy alongside two athletic older sisters, Shaya and Sharia, Kobe was an avid player of both basketball and soccer. When the family returned to Philadelphia in 1991, Bryant joined the Lower Merion High School basketball team, leading it to the state championships four years in a row.Though he boasted good grades and high SAT scores, Bryant decided to go straight to the NBA from high school. He was selected by the Charlotte Hornets with the 13th overall pick of the 1996 NBA draft, and was subsequently traded to the Los Angeles Lakers.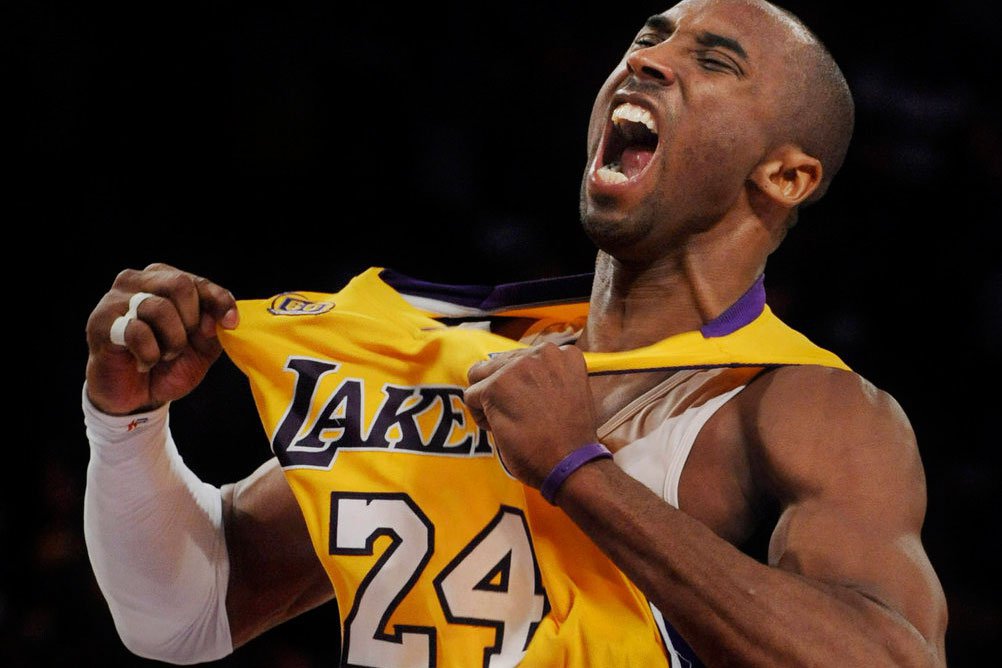 In his second season as guard, with the Lakers, Bryant was voted a starter for the 1998 All-Star Game, becoming at 19 the youngest All-Star in NBA history. He then teamed up with superstar center Shaquille O'Neal to win three consecutive NBA championships, and was voted first-team all-NBA from 2002-04. Bryant played on both the 2008 and 2012 U.S. Olympic teams, winning consecutive gold medals with teammates Kevin Durant, LeBron James and Carmelo Anthony, among several other top players. After suffering a torn Achilles tendon in April 2013, Bryant worked hard to return to the court before fracturing his knee just six games into the 2013-14 season. The veteran All-Star surpassed Michael Jordan for third all-time on the NBA scoring list in December 2014, but his season ended due to injury for the third straight year when he sustained a torn rotator cuff in January 2015. In November 2015, he announced that he would retire at the end of the season. "This season is all I have left to give," he wrote on The Players' Tribune website. "My heart can take the pounding. My mind can handle the grind but my body knows it's time to say goodbye."
Source : http://www.biography.com